Sometimes it's hard coming up with the right gift ideas for your girlfriend. The thought alone could be terrifying. Since it can be tricky to figure out exactly to get her, we've created this gift guide for you. From pampering treats to sexy pajamas, we made a list of the best gifts for girlfriends. Whether you are looking for a Christmas gift, birthday gift, or a romantic gift for Valentine's day we have the perfect ideas for your girlfriend that will make her swoon and, more importantly, won't break the bank.
1.Seratonin Molecular Necklace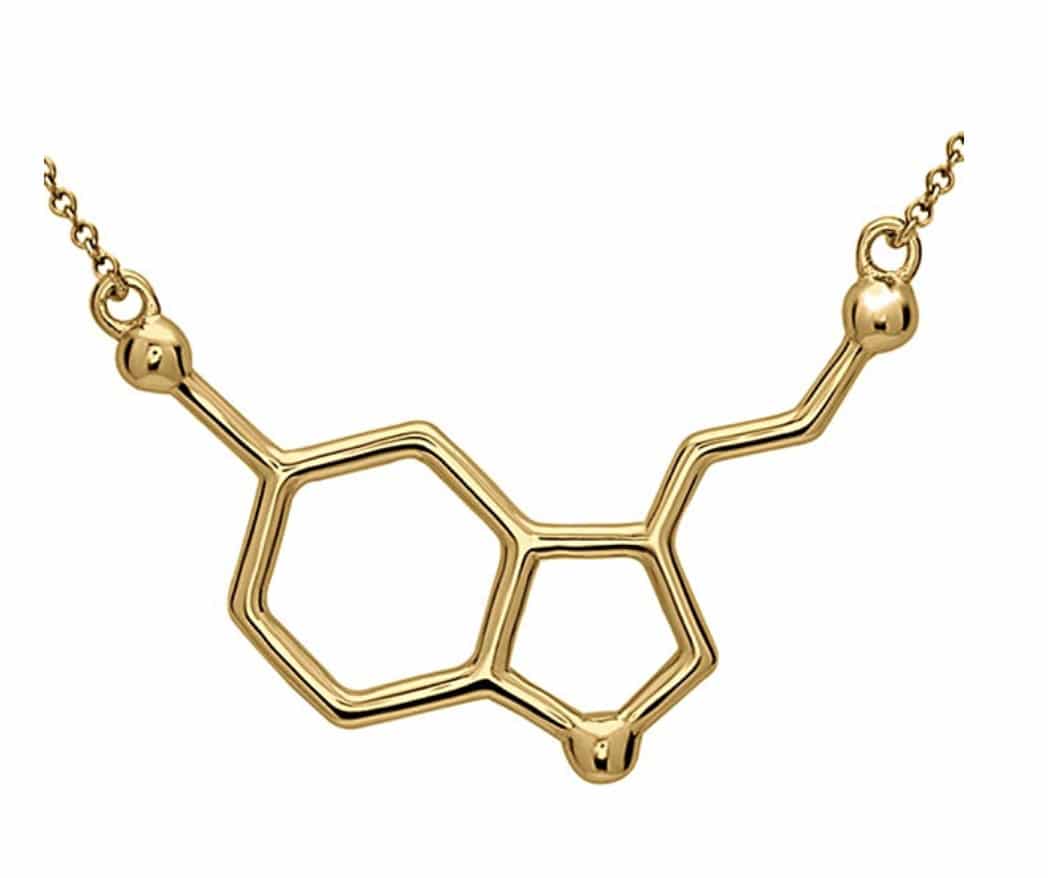 The Serotonin molecule is the happiness neurotransmitter in your body responsible for creating a feeling of well-being. This creative molecule charm necklace makes a great gift and is a great way to let others know how happy they make you! This geek-chic necklace is made of authentic Sterling Silver and will be treasured for years to come. It comes in gold, rose gold, and silver.
2.Macrame Photo Display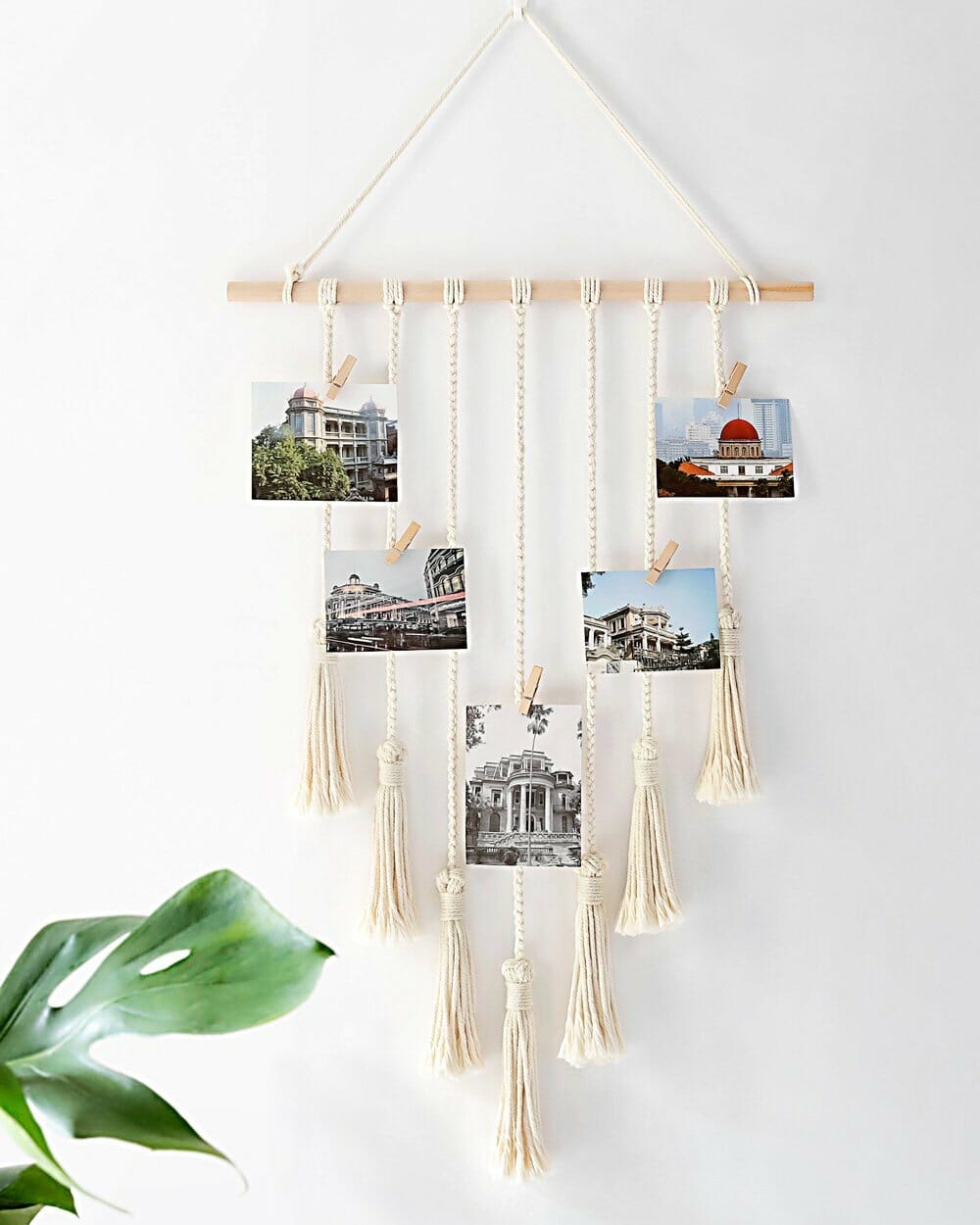 Make your relationship into wall art! This wall decor photo display is a casual, artistic to show your favorite photos, pictures, postcards, memos, or artwork with your girlfriend. Simple but so warm. Gorgeous, durable, and eco-friendly decor suitable for indoor use. Makes for a thoughtful gift.
3.Customized Star Map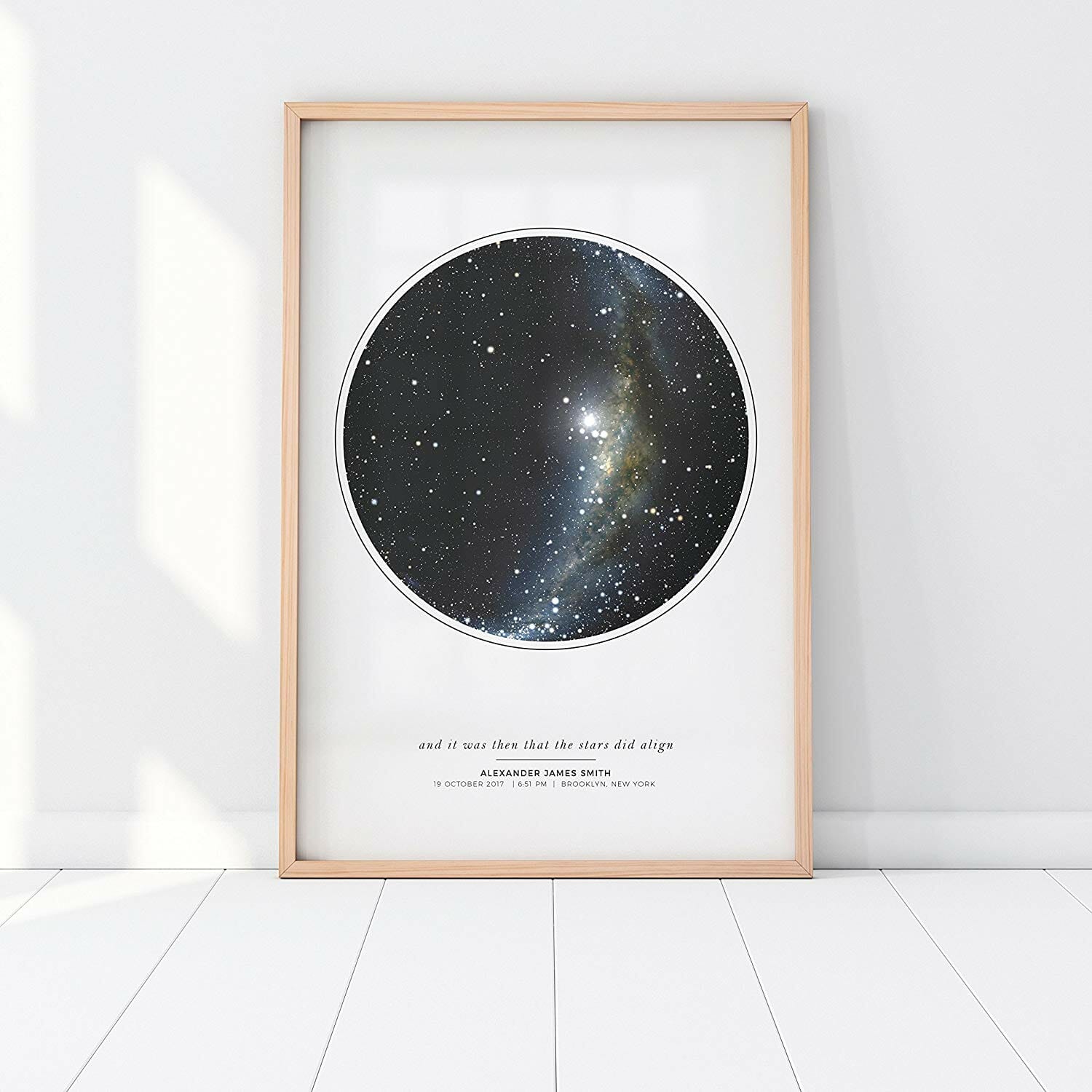 This custom star map print makes the perfect piece to mark any significant life event, be it a birthday, wedding, anniversary, "the day we met," and more. See your night sky as it was at that very moment that changed your life. Your star map home decor poster will show the stars exactly as they were at that location on that date–and even that time, if you wish! This is the unique photo gift that's sure to be a showstopper–but we can't promise there won't be tears. A picture is worth a thousand words, and now, you can say it with a thousand stars.
4.I Will Always Love You Mug
This funny mug about your love will have them singing from the rooftops! Looking for that best gift to tell them that you love them in a fun and unique way? This mug is a great way to say I love you while making them laugh at the same time. Flowers fade, and chocolate disappears before you know it, but a coffee mug gets used every day. The awesome thing is that they'll think of you every time they reach for their special mug for their daily cup or joe or afternoon spot of tea.
5.Picnic Backpack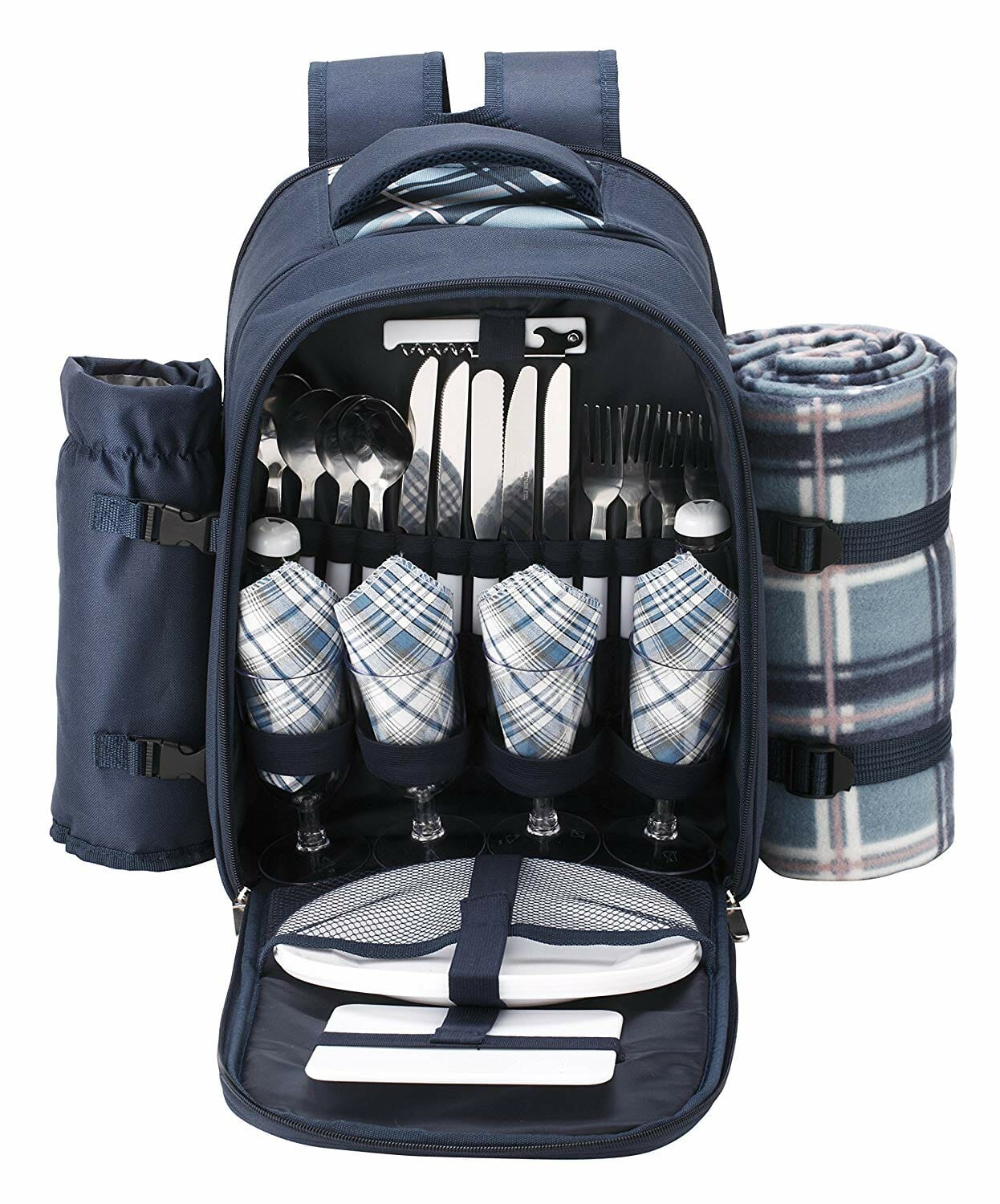 If you and your sweetie love to explore this picnic on the go backpack and is a great way for you guys to get away from it all and have a special and romantic meal together. The VonShef backpack features a detachable bottle holder that will hold a bottle of wine and keep it cool at the same time. Inside the backpack features a cooler compartment, ideal for storing your picnic foods such as fruit, sandwiches, cold meats and cheeses.
6.Hello Gorgeous Chocolates
This isn't your usual makeup collection. These gorgeous pieces are made from dark, milk and white chocolate, and make the perfect gift for yourself or someone dear. It includes two lipsticks in white chocolate; one high heel in white chocolate; four lips in dark chocolate with salted caramel and toasted pecan; four mini cubes in dark chocolate; four jewels in milk chocolate with peanut butter candy; two eyeshadows in dark chocolate with hazelnut cream and one speech bubble in white chocolate.
7.Romantic Candle
Express your thoughts and sentiments with both a clever message and a candle. Grab our "You are the Pumpkin to My Spice" candle to show someone you love them just as much as that PSL! This confectionary concoction of vanilla bean, whipped pumpkin and sweet baking spices will add a feeling of coziness to your home.
8.Long Distance State Coffee Mug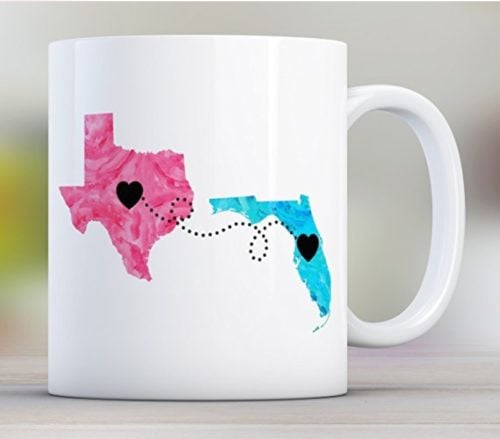 If you and your hubby don't live near to one another, one of the things you miss most are those intimate talks over your morning coffees. Each personalized mug features the states you both live in, and the cities are marked with a heart. Dotted lines and a heart connect the two maps. Together forever, never apart. Maybe in the distance but never a heart.
9.Fitbit Charge
This might not seem like the most romantic gift, but if your girlfriend is a fitness fanatic, this an awesome gift. Whether she's on the yoga mat or running a race, the Fitbit will maximize her workouts using simplified heart rate zones. Give her a better understanding of your fitness level and see how you can improve over time with a personalized Cardio Fitness Score; Use Connected GPS during run mode to see real-time stats like pace and distance on your wrist.
10.Pillow Cases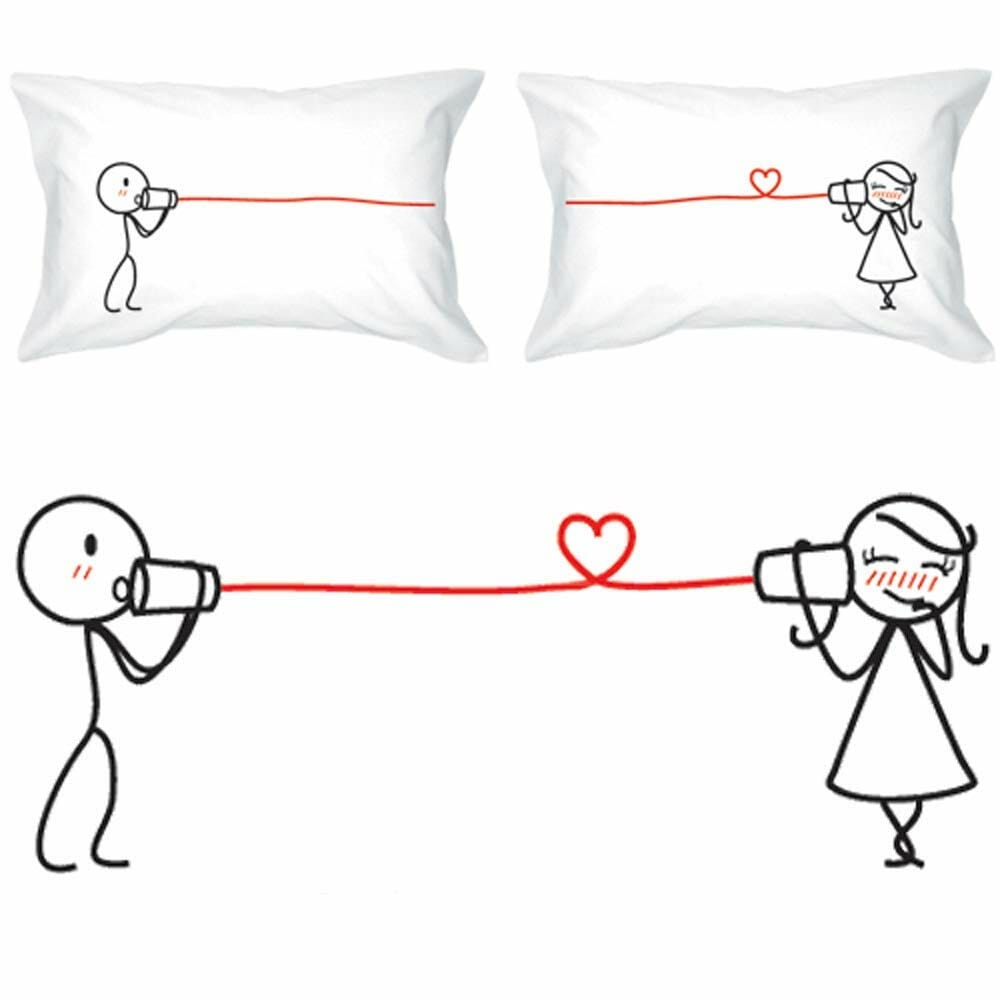 Let your pillow talk be your pillow talk with these "Say I Love You" pillowcases. Whether you are together or a distance apart, they are perfect for reminding you both to say I love you each night and each day.
11.Airpods
Amazingly easy to use, AirPods combine intelligent design with breakthrough technology and crystal clear sound. Get up to 5 hours of listening time on one charge. Or up to 3 hours with just a 15-minute charge in the charging case. Best Bluetooth headphones out there and worth every penny.
12.Alphabet Pendant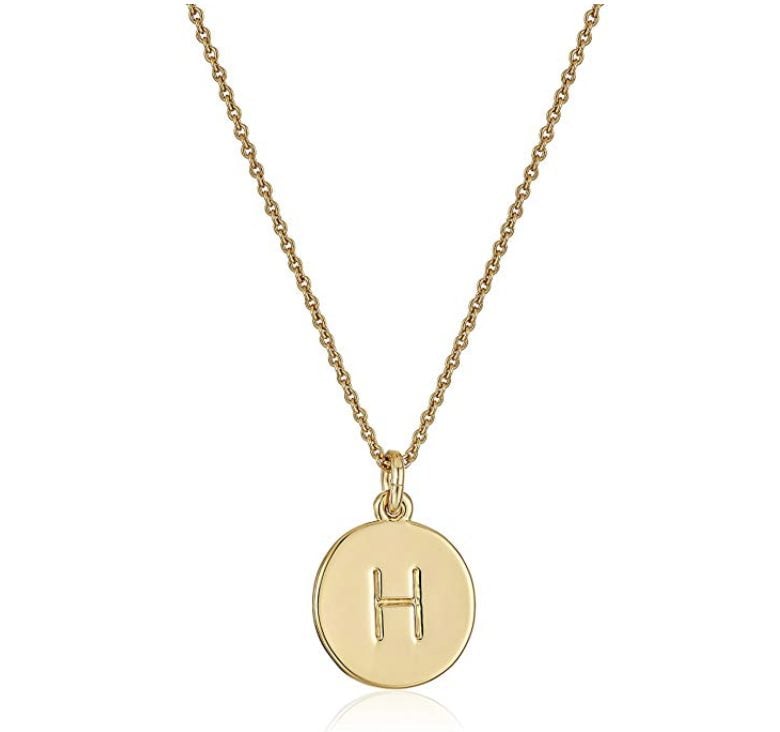 It's always a good time to add a little shine. Gold-tone "alphabet" pendant necklace with "one in a million" message on the opposite side. Cable chain with a lobster-claw clasp.